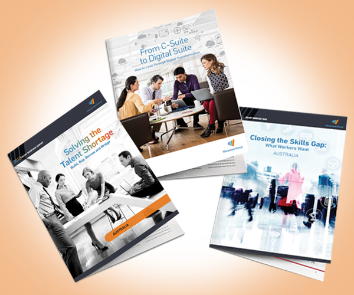 Workplace trends, talent development and management, training, workforce innovation - it's all here.
ManpowerGroup is an industry leader in the delivery of cutting-edge research, white papers and industry insights. Our perspective on the key issues and trends shaping the world of work, today and tomorrow, are easily accessible and widely available to our clients and candidates. ManpowerGroup has access to a global pool of Intellectual Property covering areas such as, but not limited to, Recruitment Best Practice, Cost Savings, Market Analysis and HR Consulting.
The World of Work Insights & Expertise is a library of thought leadership material exploring the issues, trends and challenges impacting organisations and individuals around the globe. Our 70+ years of experience and expertise allow us to provide insights into the critical workforce issues facing companies every day and the collection of research delivers insights for decision-making.
A valuable resource for many clients and candidates, it provides information for today and insight for tomorrow. Our Research Center includes insights such as our quarterly ManpowerGroup Employment Outlook Survey (MEOS), one of the most trusted surveys of employment activity in Australia and the world. Running for more than 50 years, ManpowerGroup conducts the world's largest analysis of employment and hiring trends across the globe, every quarter. Measures employers' intentions to increase or decrease the number of employees in their workforces across the next three months, it is the only forward looking survey of its kind in existence. Providing the most relevant outlook figures for your organisation, it enables identification of regions where required skill sets may be in greater or less demand, informing talent attraction and sourcing strategies.
​Visit the ManpowerGroup Research Center to see what's happening now and what's coming next.
​
Talk to us about the market or other insights:
​